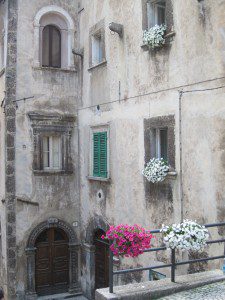 If you don't like tours, you probably don't like "packaged itineraries", or pre-set meals in restaurants selected by someone else for you. Do you really want to wake up early and have breakfast at 8:00 A.M because your train for Florence leaves Rome at 9 A.M. and you need to be at the station on time? Heck no! You are on vacation, no need for stressful deadlines at an overly-crowded meeting point. Instead, when you are ready, we can get into the car and we can start driving to our next destination.

What if you are walking on the beautiful Amalfi Coast on a warm day, you spot a little bay and decide to hop in the Mediterranean Sea for a memorable swim?  Well, on a typical tour you don't have the luxury to do so. You need to stick to a schedule, be on time and follow a bunch of other instructions.
You deserve a stress-free vacation…and that's why you want to travel with Italy à la CARte!